Roll over image to zoom in
Payment & Security
Your payment information is processed securely. We do not store credit card details nor have access to your credit card information.

Donner DS-3U A-Frame Solid Wood Ukulele/Violin/Mandolin Stand
----MAKE YOUR OWN MUSIC!!!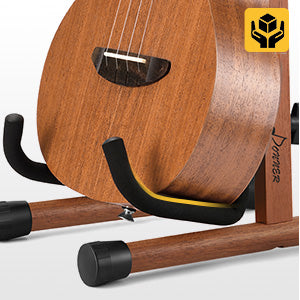 Solid Steady
Compared with other material, Donner DS-3U small musical instrument stand is made of real wood guitar stand slightly heavier, but can obtains better stability, not easily to shake.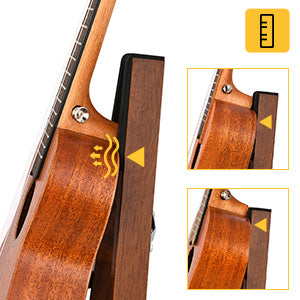 Lengthened EVA
Different sizes of musical instruments have different contact points with the stand. DS-3U has lengthened EVA protective cotton to be suitable for various small musical instruments.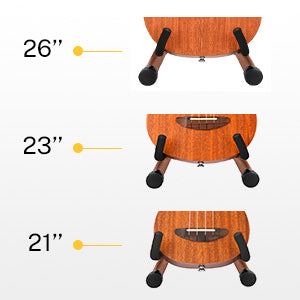 Suitable Size
Compared with conventional A-style stand, Donner DS-3U is reduced in size. Reduce opening distance of stand so that your beloved instrument will not collide with ground.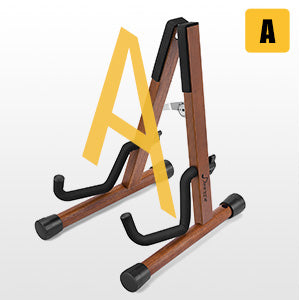 Specifications:
Color: Natural Weight: 700 g Hi, everyone. Do you own a small musical instrument? For example, Ukulele, violin, mandolin. How do you place your beloved small musical instruments? Donner DS-3U is specially designed for small musical instruments. Refuse to wear inappropriate clothes for your instruments!

Compared with the conventional A-style stand, the Donner DS-3U is reduced in size, making it suitable for different small musical instruments, such as 21-26 inch Ukulele, baritone ukulele, violin, and mandolin.
Package included:
1 x Donner DS-3U A-frame Stand
1 x Installation Instruction
1 x Installation Tool