Roll over image to zoom in
Payment & Security
Your payment information is processed securely. We do not store credit card details nor have access to your credit card information.
Warranty Policy | Return Policy | Q&A
Dual Keyboard Function
The MDP-110 has a dual keyboard function, duplicating a section of piano notes and laying those sections side by side. This is especially suitable for teaching piano as it allows a student and teacher to sit side by side and play the same notes on one piano.
Various In/Out Options
On the back of the MDP-110, there are numerous ports for connection your external gear. They include the three pedal interface, MIDI USB, a sustain pedal jack, audio output, and a headphone jack (6.35mm).
Semi-Weighted Keyboard
The volume and output tone quality of the digital keyboard changes drastically based on how hard you play the keys. The Semi-Weighted keys provide physical feedback just like an acoustic piano would as the hammer hits the strings.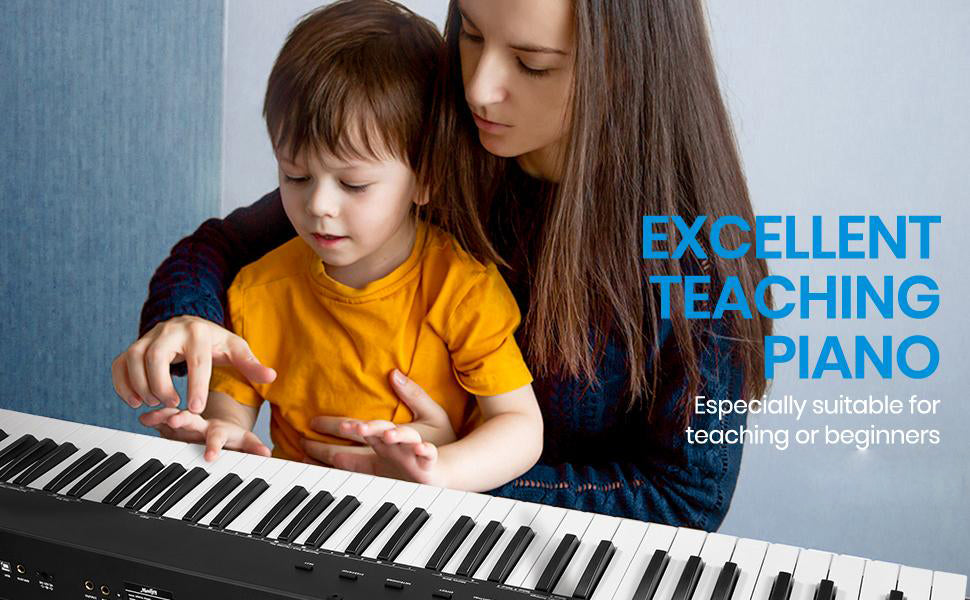 Does it only do the dual side by side or is it a full piano as well?

Hi dear customer, MEP-110 is a 88-Key full-size semi-weighted electronic piano with Dual keyboard.