Roll over image to zoom in
Payment & Security
Your payment information is processed securely. We do not store credit card details nor have access to your credit card information.
Warranty Policy | Return Policy | Q&A

About Eastar Melodica
Blue 37 Key Melodic
This melodica Eastar 37 keys allows you to take and enjoy playing the instrument anywhere with its compact and practical design. It can easily fit in a bag for easy portability. It provides you with two ways to use the instrument effectively: for advanced and professional players, it can be held upright close to the mouth and played like a flute. For beginners, place it on your lap or on a table to get a full view of the keys. The body is made of non-toxic ABS engineering resin which is healthy and safe.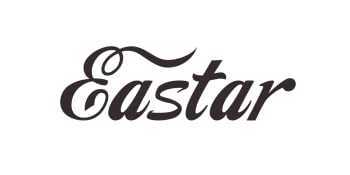 Perfermance improvement
Piano keyboard style

Food grade material.
Clean and durable.
Easy to carry.
Without batteries.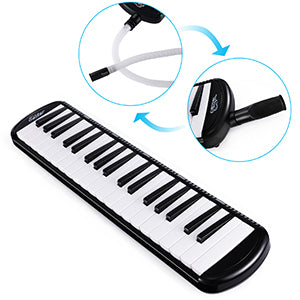 Two play modes
The Melodica is a reed instrument with a mouthpiece, air chamber and keyboard. It is also known as a keyboard harmonica, melody horn, blowing organ, and pianica. Produces sound by exhaling in not inhaling. Features machined internal grooves for improved airflow and reinforced comb and air chambers to maximize use. Professional melodica sounds a lot like a harmonica, but playing more than one note at a time can sound very close to an accordion. Standing performance by using the nozzle; seated performance by using extension hose.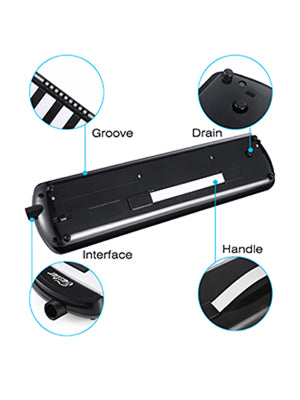 Specs:
37 teclas melodica
Material: Copper.
Lug Material: Phosphor Bronze
Body Material: Non-toxic ABS.
Net weight: 20.11 oz.
Material of the carrying case: Oxford cloth.
Item Size: 18.3 x 4.3 x 1.8 inches.
Shoulder strap size: 23 inches.
Short nozzle size: 2.8 / 2.6 in.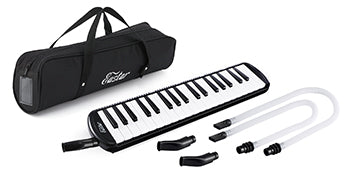 Comes with accessories.
Eastar 37 Key Melodica

Short nozzle
Extension hose
Transport bag.
QUESTIONS & ANSWERS
Have a Question?
Be the first to ask a question about this.
Ask a Question